Leaking Conservatory Roof
The roof is the most vulnerable part of a conservatory and one of the most common problems is a leaking conservatory roof. Typical causes include inadequate flashings,slipped roof panels, loose cappings and leaking roof vents.
Whether your roof is glass or polycarbonate, uPVC, aluminium, or timber, our expert team can assess the problem and carry out the repairs, sometimes within the first visit. Call 0161 339 4982, we'd love to help.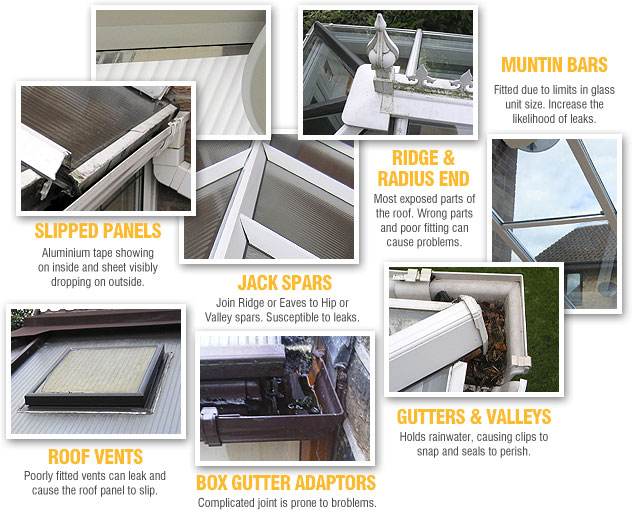 Fixing Leaking Conservatories – the Truly Way
Homeowners often trust their local handyman to fix troublesome conservatory leaks. Without the understanding of how conservatory roofs are engineered and what factors can affect them, handymen can come unstuck. They can find themselves chasing their tail and never providing a long-term solution. This often proves costly to the homeowner. We operate differently.
Truly's 3 Step Approach
We follow our own tried and tested three step approach, which provides you with our Diagnosis and recommendation, Long-term fix and a Demonstration of success.
Benefits of using Truly to fix your leaking conservatory roof
Quick turnaround of quote
Fully serviceable BBA approved parts
Specialist fitting teams
Insurance-backed guarantee available
Find out more about our other Conservatory Repair, Replacement Conservatory and Conservatory Refurbishment services.
Take a look at our parent company, Truly PVC Limited, to see the range of ALUKAP-XR Screw-Down Rafter Capping and Sunwood Screw-Down Rafter Top Capping aluminium screw-down roof bars that can be used to seal and secure existing roof glazing on timber conservatory roofs.