Leaking
Conservatory Roof
Get refurbishment quote TODAY from Truly
The roof is the most vulnerable part of a conservatory and one of the most common problems is a leaking conservatory roof.
Typical causes include inadequate flashings,slipped roof panels, loose cappings and leaking roof vents.
Whether your roof is glass or polycarbonate, uPVC, aluminium, or timber, our expert team can assess the problem and carry out the repairs, sometimes within the first visit. Call 0161 339 4982, we'd love to help.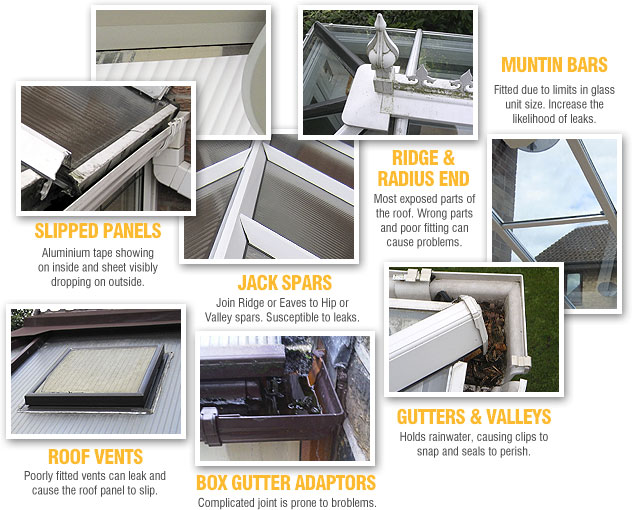 Fixing Leaking Conservatories – the Truly Way
Homeowners often trust their local handyman to fix troublesome conservatory leaks.
Without the understanding of how conservatory roofs are engineered and what factors can affect them, handymen can come unstuck. They can find themselves chasing their tail and never providing a long-term solution.
This often proves costly to the homeowner. We operate differently.
Truly's 3 Step Approach
We follow our own tried and tested three step approach, which provides you with our Diagnosis and recommendation, Long-term fixand a Demonstration of success.
Benefits of using our replacement service
Professional advice and quotation service
Specialist fitting teams
Unrivalled experience and support

Fixing Leaks the Truly Way
Solve the most persistent leaks and give peace of mind – in just 3 simple steps.
Recreate Leak We find the 'true' source – we don't make assumptions.
Fix the Leak We refer to engineering principles – we don't just fill holes with silicone.
Test the Fix We demonstrate our work – we don't just walk away.
Don't trust just anyone with your conservatory, complete the following form or call the experts on 0161 339 4982.
Contact Truly
Unit 2
34 Wood Street
Openshaw
Manchester M11 2FB