Why Choose Truly?
Before a visit to your home is made we will discuss the problem with you over the phone and judge what the most appropriate course of action may be. If we can provide you with some self-help advice to solve the problem, then we are more than happy to do so.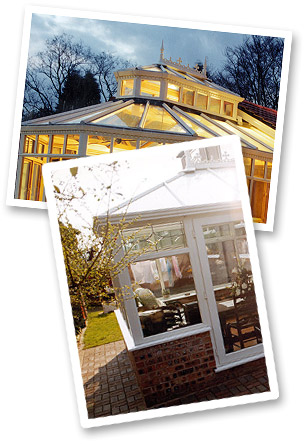 Truly Conservatory Repairs offer a simple, no nonsense approach to dealing with small and large conservatory problems alike. Truly offer:
Highly experienced installers
Comprehensive assessment
Faster problem resolution
Genuine original manufacturer parts, where available
All work guaranteed

Don't delay, request a quote from Truly now and take the first step towards transforming your conservatory into a comfortable all year round room that the whole family will enjoy.
Testimonial
At Truly Conservatory Repairs, we're proud of our reputation throughout Greater Manchester and beyond for quality conservatories. Here are just a few comments from our conservatory customers:
I'd just like to thank you and your workmen on the work you did replacing the guttering on my mothers conservatory. The price was excellent and the workmen did an excellent job as well, very clean and tidy. Mr WebsterDenton, Greater Manchester
Excellent value for money, they arrived when you said and it was all sorted within a couple of hours, a thoroughly professional service. Steve and JackieLeigh, Lancashire
Just a quick note to say thank you for fixing my doors, my wife can now lock them unaided, the guy you sent certainly knew his stuff.Mr & Mrs ShanksSale, Cheshire
The service engineer you sent was very helpful, kind and courteous, he is a credit to your company I will certainly recommend you.Tim PearsonOldham, Lancashire
It's finally stopped leaking thank you, thank you. I can't tell you how pleased I am to have a leak free conservatory well done and thank you.Mr & Mrs StimpsonFarnworth, Cheshire
Quick response and competitive pricing. Workmen were tidy and respectful and did a great job repairing and cleaning.K StringerBredbury, Cheshire
Truly as a conservatory repair partner
We are developing links with other businesses who may benefit from our services directly, or refer us to their own customers. More information about this can be read on our Partnerships page.
---
Find out about our popular Conservatory Cleaning services.